To reset your ObjectRocket control panel password, please use this link. Enter either your ObjectRocket username or contact email address into the text field, and press Send Reset Instructions.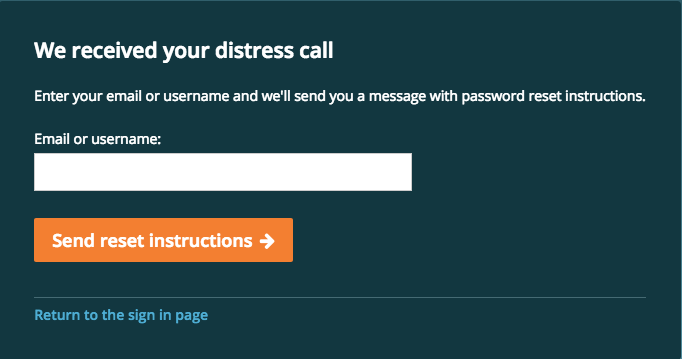 You will receive a link to the contact email address for your account. Note: if you use an email address to log in, this might not be the same as the contact address.
Currently, it is not possible to change the login email address. However, you can change the contact email address in Account Settings.